This article will guide you through getting started with HelpJet, it covers signing up for an account and the first steps to setting up your help site.
About HelpJet
HelpJet is a hosted website for your help center.
It does not require any separate hosting to work, we manage that for you.
You can create a help center in minutes, reducing support tickets and increase customer satisfaction.
It is designed to operate with your existing website and can be customized for your brand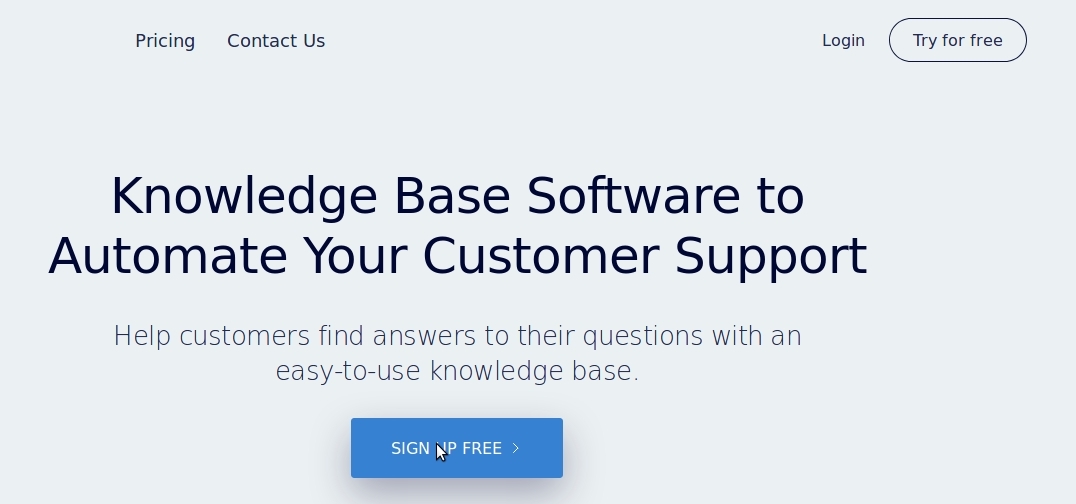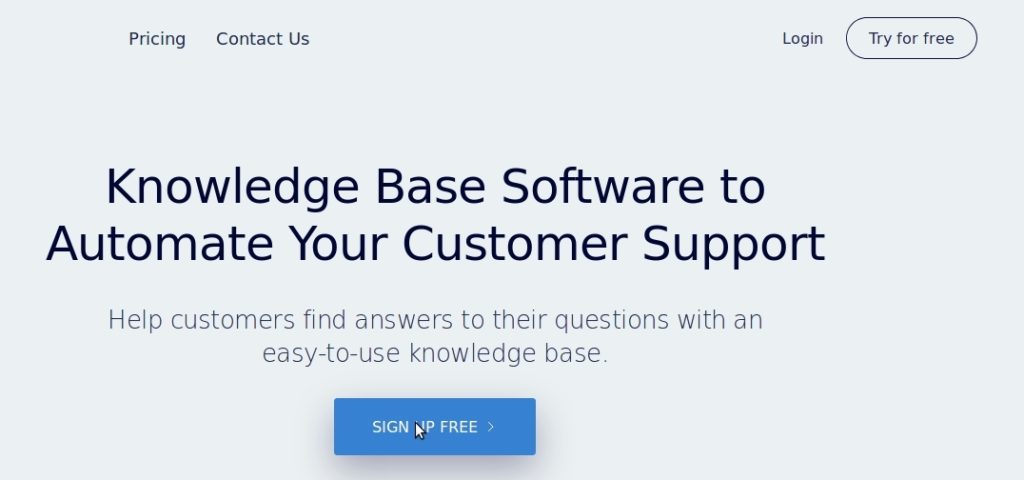 Creating a HelpJet account
In the top corner of the HelpJet website, click the Try for free button
Enter your basic details such as name and email address
Enter a project name to describe your support site.
Choose a meaningful url. This will be something like yourcompany.helpjetapp.com. You can use your custom domain once your account has been created.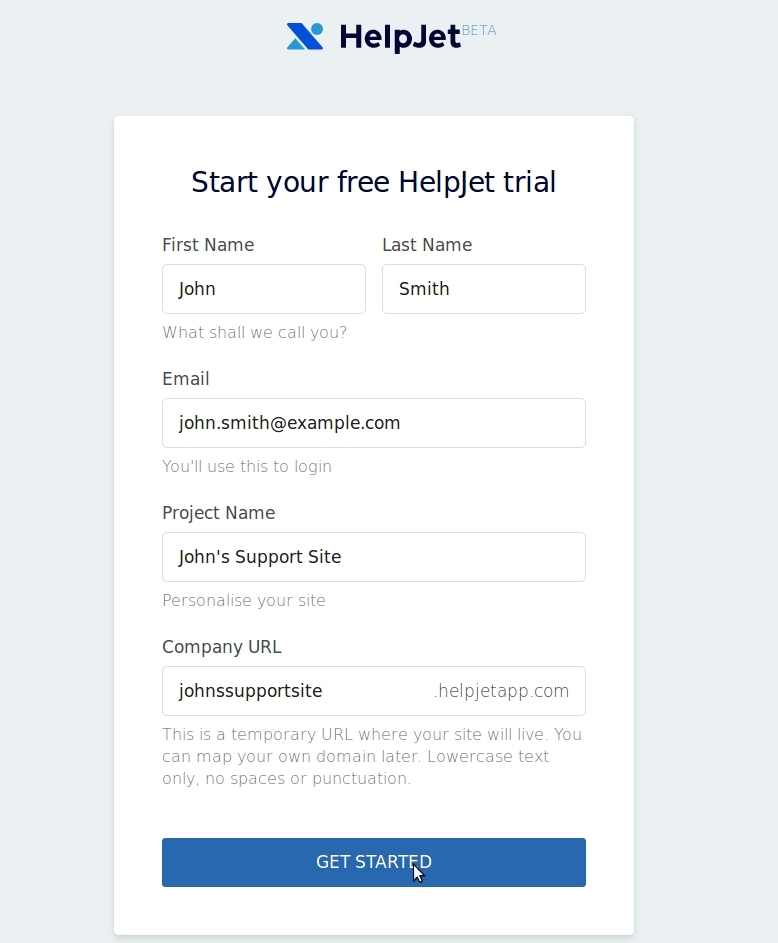 Verifying your email address
You will be sent an email after initial signup containing a verification code. Enter this code in the box on the next screen to confirm your email and continue signup.

Choose a password
On the next page you will choose a password. Choose a password that is hard to guess to help keep your account secure. Be sure to remember your password as you will need your password in the next step.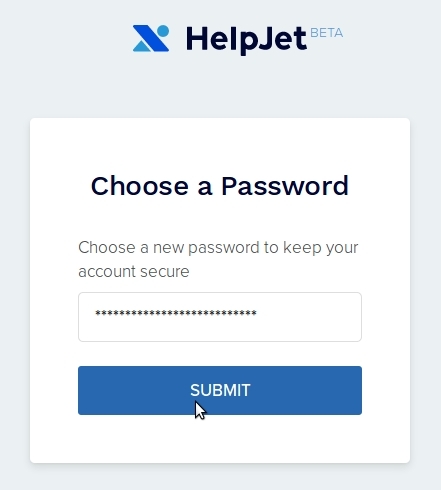 Your account page
Once you have selected your password, you will be taken to the HelpJet account page, this will list your newly created help site. Click the 'dashboard' button  and re-enter your password to login to your help site.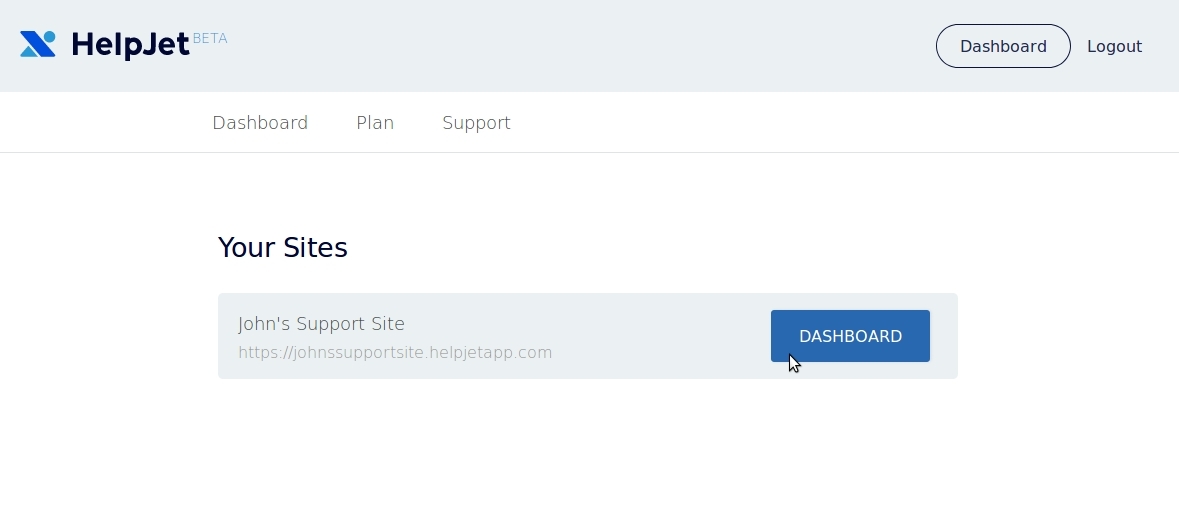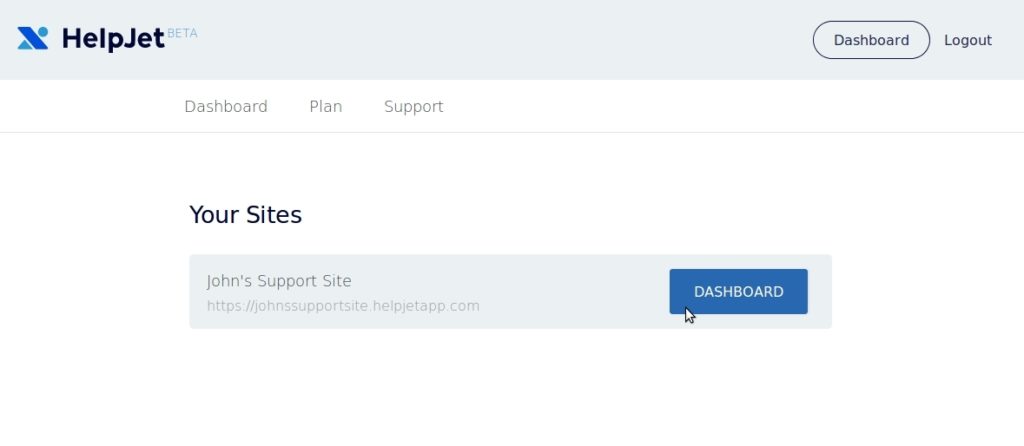 Your Help Center Management Screen
When you first create your help center, it will already be populated with some content. This includes category, articles and a contact form. This framework gives you the essential ingredients for your Help Center.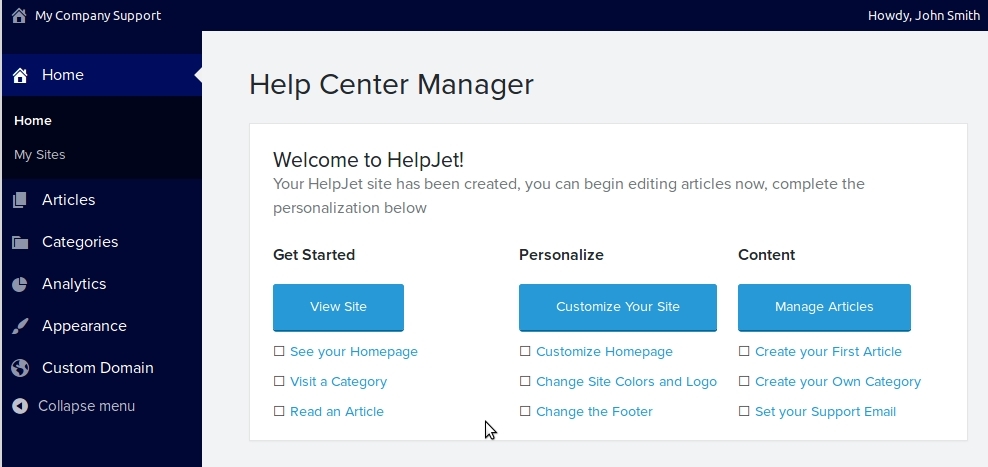 Things to do
Visit your homepage

See what your new Help Center looks like to visitors

Visit a category

A category groups related articles together to allow visitors to navigate your Help Center.

Read an Article

Articles are the foundation of your help center, as they guide your users through . Well written articles are essential for a successful Knowledge Base
Customize Homepage

Change the look and feel of the front of your site

Change site colors and logo

Match your branding by changing the colors and uploading your own logo

Change the Footer

Change the text at the bottom of your Help Center
Create your First Article

Create your first knowledge base article

Create your Own Category

Create a category to help organize your content

Set your Support Email

Emails sent through the support form in your Help Center