If you are working as a product manager, or looking to land yourself a product management job, then reading up on the subject is a must. But with so many product management books currently available, it is hard to know where to start.
In this article, we have put together a list of 20 of the best product management books for you to browse in 2019. Written by experts in the field, this collection shares stories and experience, as well as practical and actionable tips and tasks, to help guide you through the product management sphere. So let's get started…
1. Swipe to Unlock: The Primer on Technology and Business Strategy (by N. Mehta, A. Agashe, and P. Detroja)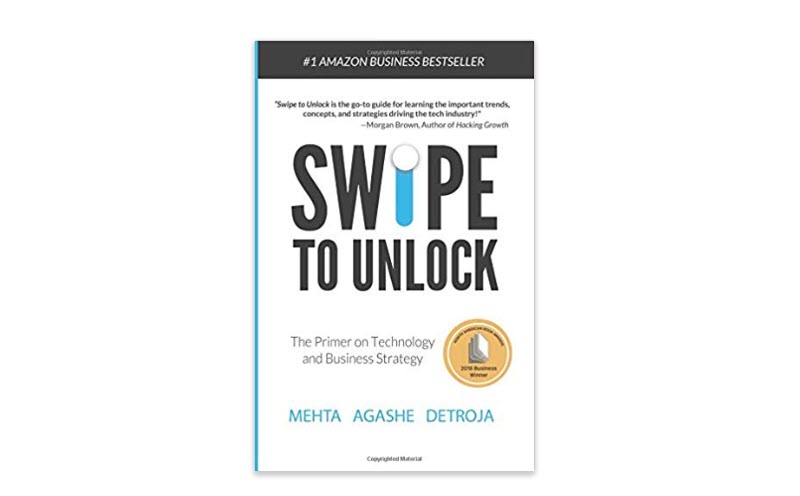 Swipe to Read is a comprehensive text about the fundamental concepts of business strategy and technology. Written by product managers from Google, Facebook, and Microsoft, the authors call on their extensive experience to answer real-life questions and give insight into how technology is changing the world we live in.
Topics covered include…
Business Models and Strategies
Software Development
Hacking and Security
Big Data
Future Trends
This book is a top-read for anyone who has an interest in product management, marketing, design, consultancy, and business strategy within the tech industry.
2. Hooked: How to Build Habit Forming Products (by Nir Eyal)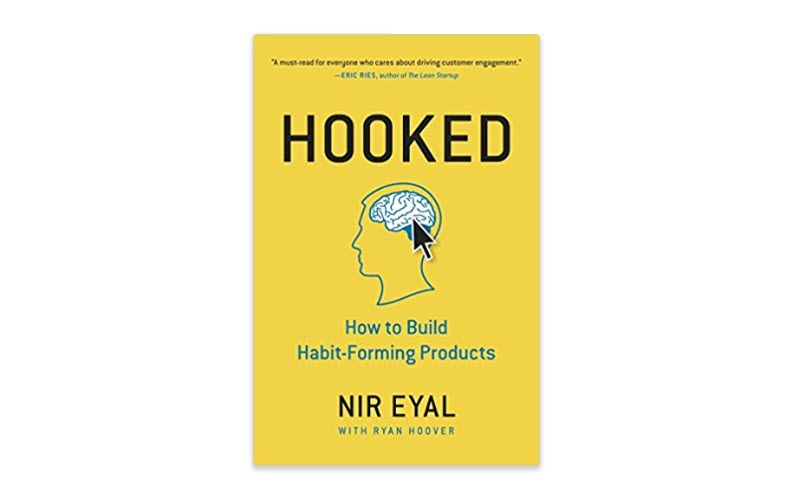 An interesting and extremely useful book, Hooked provides practical insights and actionable steps for building products people love. Written by Nir Eyal, an expert within the gaming and advertising industries, this book is based on years of Eyal's research and experience, providing an in-depth 'how-to' guide for building successful products.
Eyal's theory on how to create great products is based on the Hook Model, a four-step process embedded into products to encourage repeat customer behavior. Through 'hook cycles' products bring users back again and again, consequently saving businesses the costly expense of intense advertising.
Hooked is ideal for product managers, designers, marketers, and start-ups, who seek to design better products and further understand how products can influence behavior.
3. Explosive Growth: A Few Things I Learned While Growing to 100 Million Users – And Losing $78 Million (by Cliff Lerner)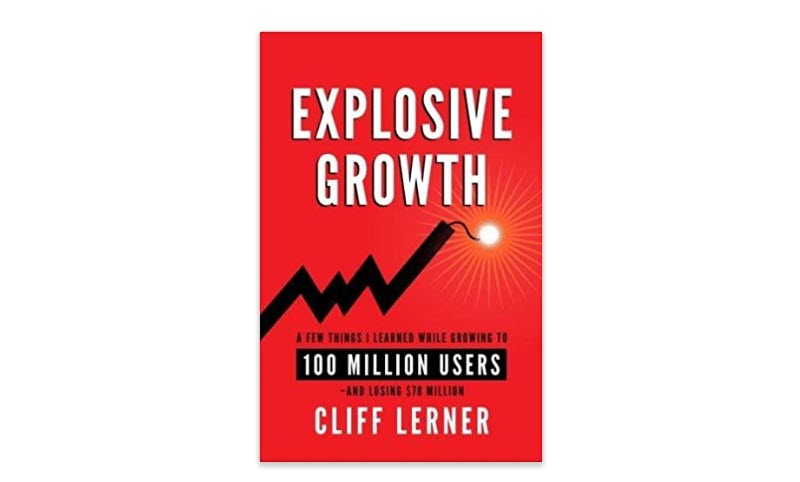 Explosive Growth by Cliff Lerner combines amusing storytelling with practical content. Here Cliff gives insight into the highs and lows of running his online dating app start-up, alongside lessons, top tips, and advice well learned.
From reading this book you will find out how to…
Create a Marketable Product
Identify Key Metrics
Execute Viral Growth Strategies and Media Hacks
You will also learn top 'growth tips' to improve your marketing, leadership and management, product development, and much more. This makes Explosive Growth a perfect match with product managers, marketers, start-ups, and entrepreneurs.
4. The Lean Startup: How Today's Entrepreneurs Use Continuous Innovation to Create Radically Successful Businesses (by Eric Ries)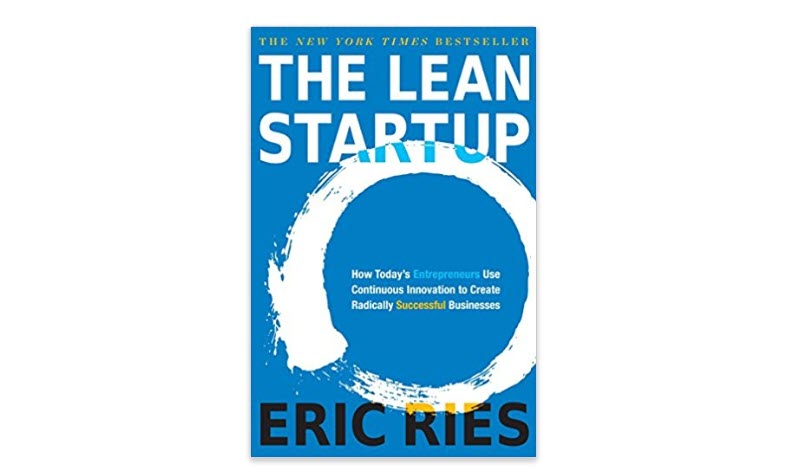 The Lean Startup by Eric Ries has sold over a million copies and has been translated into over 30 different languages. Sharing his knowledge on how to create a successful startup, Eric Ries focuses on understanding what your customers really want. This then leads on to discussing how to adjust business and products, helping to change the way companies are created and products designed and launched.
Ries shares key innovative practices from Google, Facebook, and Toyota, and then discusses how these can be adapted to work in any business. This book should be read by all aspiring and current entrepreneurs, as well as any business and product managers.
5. The Product Manager's Desk Reference (by Steven Haines)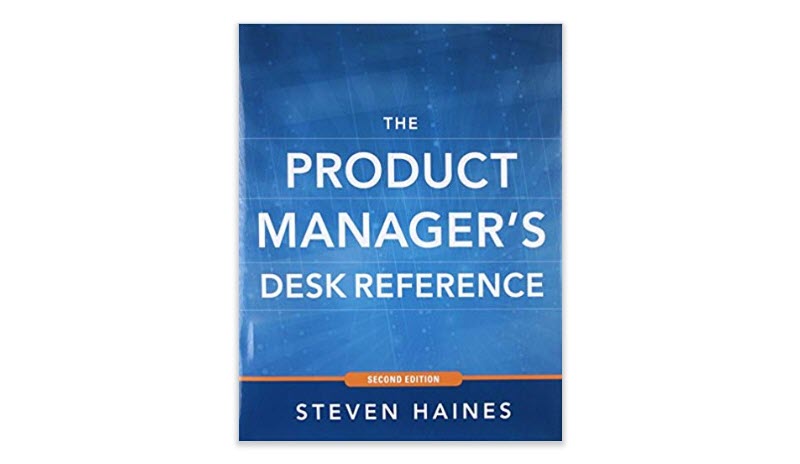 The Product Manager's Desk Reference 2E aims to provide all the knowledge and tools you will need to become to become a successful product manager. Written by practitioners for practitioners, Steve Haines highlights step-by-step the entire life cycle of a product. He shares methodology, real-life examples, best practices throughout a range of process, useable templates, and much more.
Topics covered in this book include…
How to Choose and Justify Products to Build
The Development and Launch of Products
Product Management
The Replacement of Products
The Product Manager's Desk Reference is a comprehensive resource for those who market and manage products, whatever the industry.
6. Product Management for Dummies (by Brain Lawley)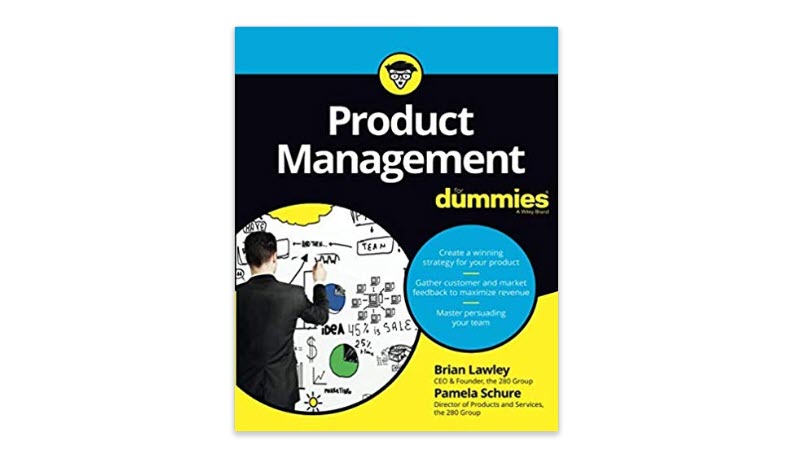 Product Management for Dummies helps to lift the curtain on what exactly the role of a product manager is, and what it entails. This guide by Brian Lawley explores the rising importance of product management in the corporate world. It then goes on to explain concepts like the product life cycle, market research, competitive analysis, pricing strategies, product roadmaps, and much more.
Read Product Management for Dummies to find out how to…
Gather and Analyze Market and Customer Feedback
Prioritize and Effectively Convey Product Requirements to Engineering Teams
Maximize Revenues and Profitability
If you work in product management and feel the need to further your learning in this area, or are looking to move into a product management role, then Product Management for Dummies is a key book that you should take the time to read.
7. Decode and Conquer: Answers to Product Management Interviews (by Lewis C. Lin)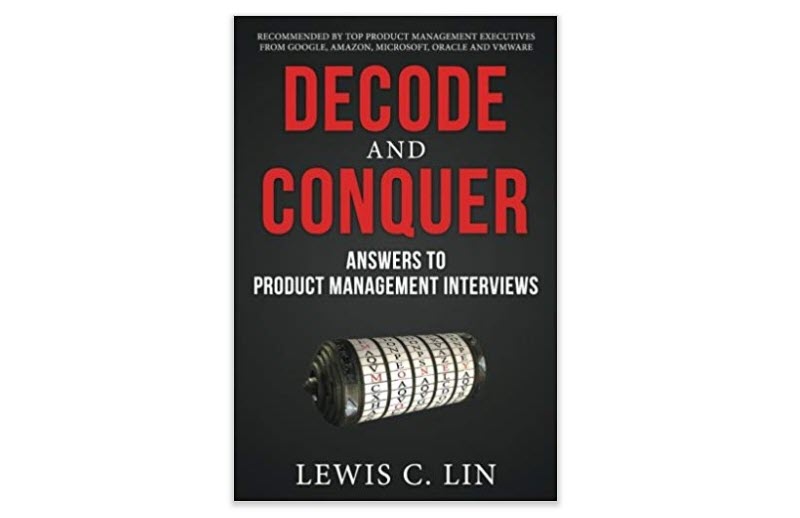 Decode and Conquer has been written to prepare its readers for their product management interview. If you have an interview looming and aren't sure what questions will be asked, or what you should answer, this is the book for you. Lewis Lin gives you an insiders perspective of product management interview dos and don'ts, alongside the psychology of convincing people to hire you.
Information covered includes…
Frameworks for Tackling Product Design and Metrics Questions (including the CIRCLES method, AARM method, and DIGS method)
Real-world Questions and Answers
Sample Interview Questions and Answers
Biggest Mistakes Candidates Makes
So, if you are looking to build your confidence for the big day, and land yourself a new product management job, then Decode and Conquer is a must read.
8. Agile Product Management with Scrum: Creating Products that Customers Love (by Roman Pichler)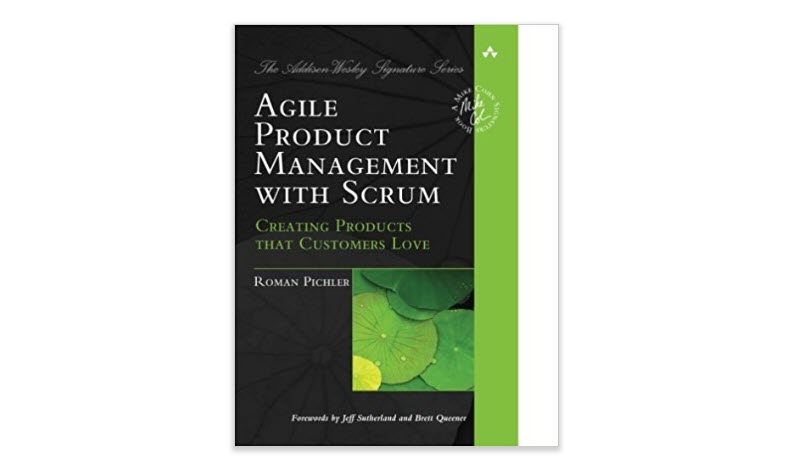 A Leading Scrum consultant, Roman Pichler is a product management expert specializing in digital products. Agile Product Management with Scrum deals in-depth with real-life examples and scenarios, showing how product managers can create successful products with Scrum.
Topics include…
Creating a Product Vision
Managing Product Backlog
Planning the Release
Collaborating in Sprint Meetings
Transitioning into Product Ownership
An indispensable resource for product owners, mangers, and executives, Agile Product Management with Scrum will help you to understand and establish agile product management.
9. Contagious: Why Things Catch On (by Jonah Berger)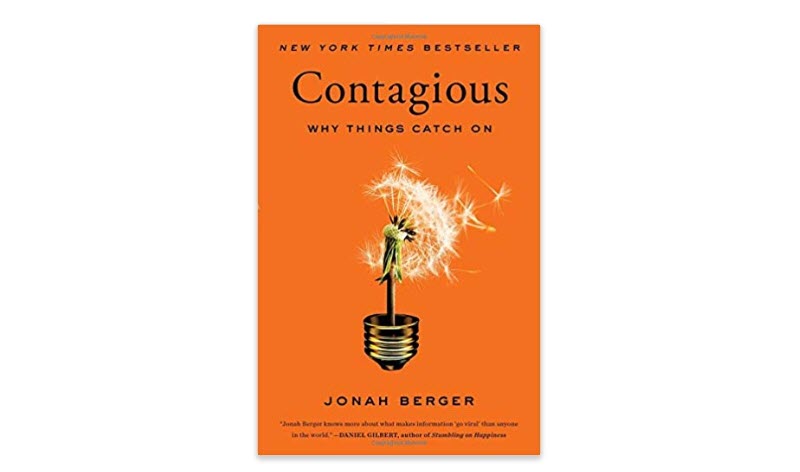 Contagious, a New York Times best seller, is a genuinely fascinating book. Written by Wharton marketing professor Jonah Berger, this book reveals the secrets behind word-of-mouth, social transmission, and what makes certain info go viral.
Jonah Berger shares six principles that drive things to become 'contagious', from consumer products, and policy initiatives within the workplace, to YouTube videos. He then goes further to provide specific, actionable steps to help you spread information. So whether you're a product manager, developer, marketer, designer, or just have an interest in this topic, this thought provoking read will help you to promote your product, service, or idea.
10. The Practitioner's Guide to Product Management (Jock Busuttil)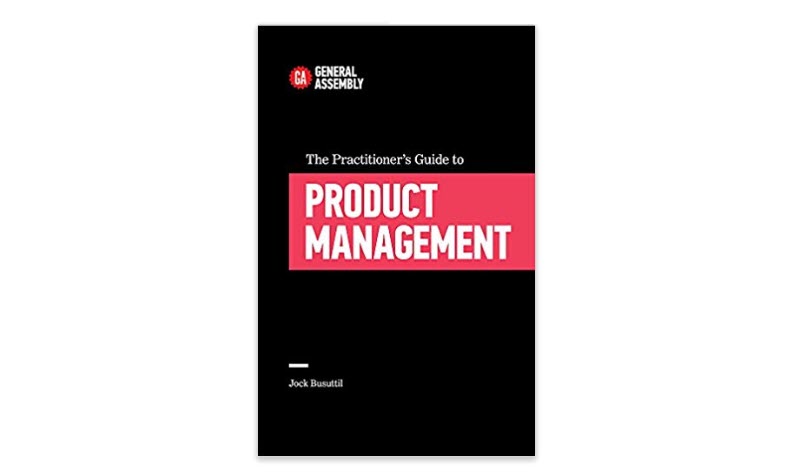 The Practitioner's Guide to Product Management discusses the art, science, and skill of bringing a product to life. Author Jock Busuttil considers how the role of a product manager came to be, what it consists of, and how it is constantly evolving. He then goes on to look at a variety of products that have both succeeded and failed, and shares examples of product management pitfalls that you need to avoid.
Crucially, Jock Busuttil reveals nine ways to increase your product's chances of making it big. So, if you want an insider's view on developing and selling a new project, whether you are new to product management, or just want to read up on the subject, check out this book.
11. Inspired: How to Create Tech Products Customers Love (by Marty Cagan)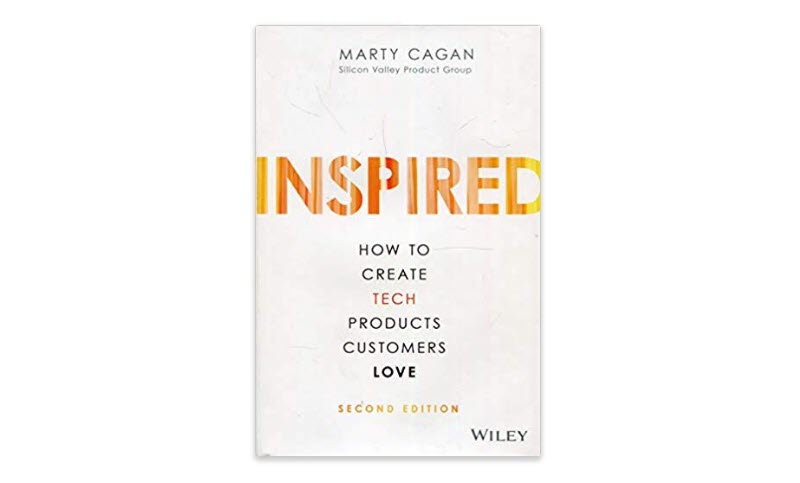 Inspired looks at some of today's most successful tech companies, including Amazon, Google, Netflix and Google, and considers how they design, develop, and deploy products around the globe. Author Marty Cagan discusses key strategies, like how to discover and deliver products your customers will love, and how to structure and staff your business.
Topics covered include…
Assembling the Right People and Skill Sets
Discovering the Right Products
Embracing an Effective Lightweight Process
Creating a Strong Product Culture
This is a complete, comprehensive book of product management, and is extremely useful for anyone currently working in a product management role.
12. Scrum: The Art of Doing Twice the Work in Half the Time (by Jeff Sutherland)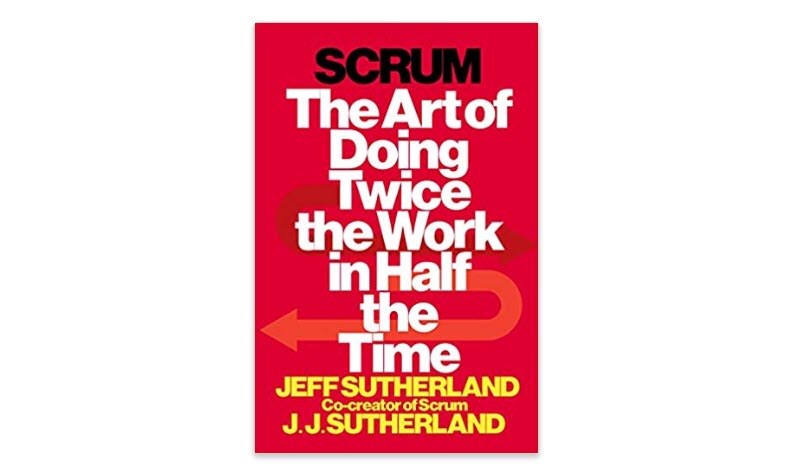 A riveting, and consistently thought-provoking book, Scrum: The Art of Doing Twice the Work in Half the Time explains the theory of Scrum, through engaging real-life stories and examples. Written by Jeff Sutherland, this book helps put the project management method Scrum, widely used amongst high-tech companies to produce impressive levels of productivity, into the hands of smaller businesses.
Scrum: The Art of Doing is very well written, funny, and engaging, whilst delivering key messages about how to run your business. This book is useful for not just those within the product management sphere, but also for anyone who wants to simplify their life, choose action over procrastination, and create meaningful interactions with those around them.
13. Crossing the Chasm: Marketing and Selling Disruptive Products to Mainstream Customers 3rd Ed. (by Geoffrey A. Moore)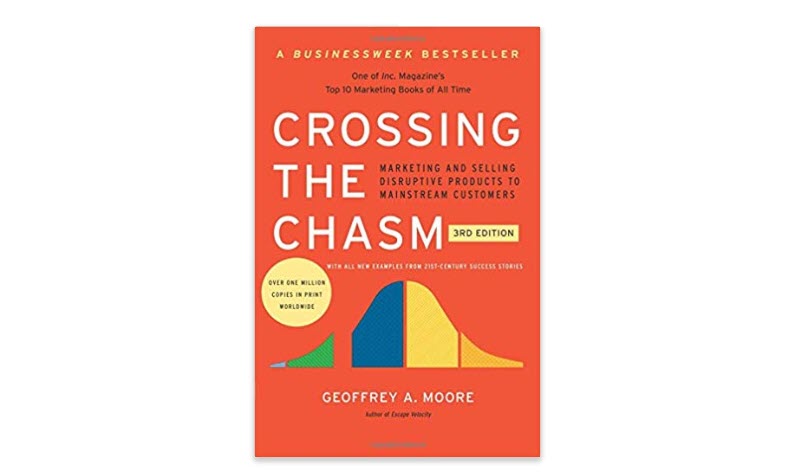 Focusing on bringing cutting edge products to large markets, Crossing the Chasm (the 3rd Edition) highlights the realities of high-tech marketing methods and how to implement these as a product manager.
During this text, Geoffrey Moore shares examples of successes and failures of new marketing strategies from the digital era. He also discusses the technology adoption lifestyle cycle, and considers ways to narrow the chasm between innovators and marketers, ensuring new products are quickly adopted by the mass market. This book is a great read for product managers, and anyone else involved in bringing products to market.
14. Cracking the PM Interview: How to Land a Product Manager Job in Technology (by G. McDowell and J. Bavaro)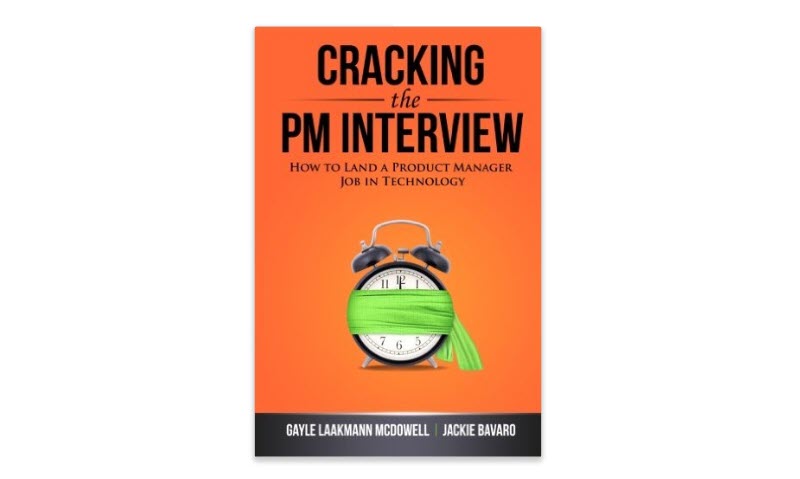 Another great read for those preparing for a product management job interview, Cracking the PM Interview will give you the lowdown on everything you need to know to clinch that job.
Whether you are looking to work in a large tech company, or a small scale startup, this book will walk you through what roles will be available, what experience you need, how to structure and write your CV and covering letter, and of course, how to answer those all-important interview questions.
Let's take a quick look at some of the content covered…
The Role of a Product Manager
Career Advice
Resumes
The Importance of Company Research
Interview Questions and Sample Answers
Cracking the PM Interview is a comprehensive read, packed with actionable tasks and tips to help you land your dream product management job.
15. Product Leadership: How Top Product Managers Launch Awesome Products and Build Successful Teams (by R. Banfield, M. Eriksson, N. Walkingshaw)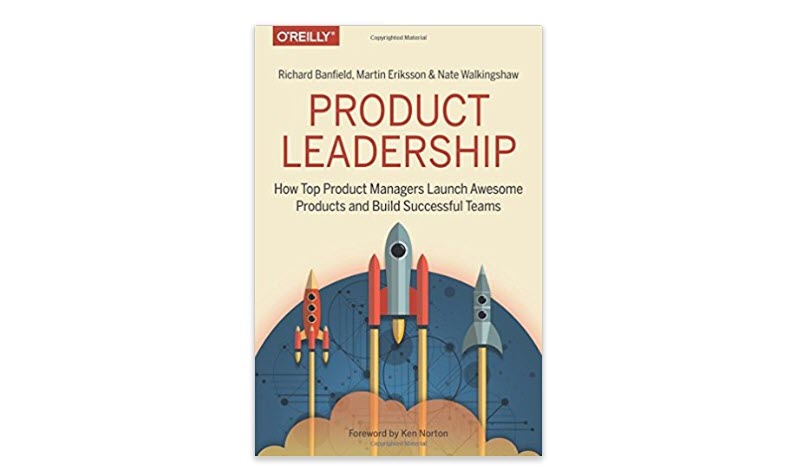 Product Leadership is an insightful text, presenting interviews conducted with nearly 100 leading product managers based across the globe. These interviews focus on the approaches, styles, and techniques of successful product managers, and the processes they use to steer a product from conception to launch.
Product Leadership is split into three main parts…
Themes and Patterns of Successful Teams and Leaders
Best Approaches for Guiding Teams through the Various Stages of a Company's Evolution
Stages and Tactics for Working with Customers, Agencies, External Stakeholders, and more.
If you are looking to understand what makes a successful product manager, from drive to strategies, then Product Leadership is an extremely helpful resource.
16. Do the Work: Overcome Resistance and Get Out of Your Own Way (by Steven Pressfield)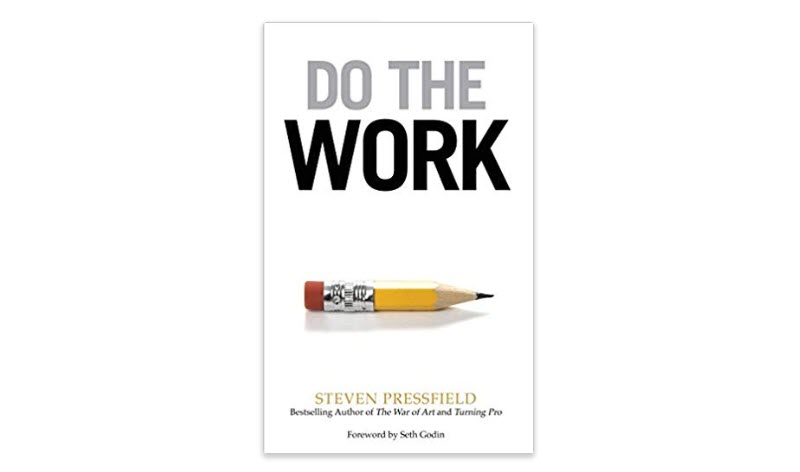 Do the Work by Steven Pressfield has been created as a weapon against resistance – your own resistance! Throughout this book, Pressfield emphasizes the importance of not ideas but simply just doing the work. He looks at long term projects, identifies predictable resistance points, whatever the industry, and then walks you through how to deal with each of them.
Do the Work will give you a different perspective on a project's road-map, and your own approach to completing the numerous tasks involved. It will also ensure that procrastination, over thinking, and disorganization are quickly recognized and dealt with. This is, therefore, a great read, for product managers, helping to smoothline processes, and ensure continuous flow, for any project.
17. The Lean Product Playbook: How to Innovate with Minimum Viable Products and Rapid Customer Feedback (by Dan Olsen)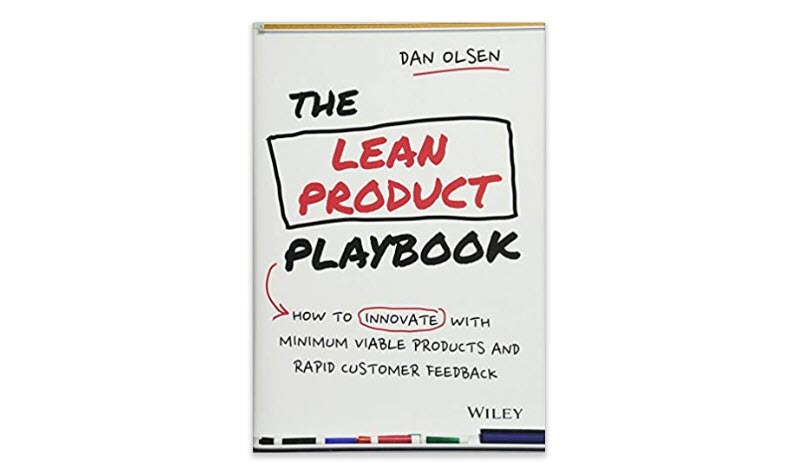 The Lean Product Playbook has been written by entrepreneur and lean product expert Dan Olsen. Created as a practical guide, this book can help improve the success of products through its clear step-by-step actionable advice.
Topics covered in The Lean Product Playbook include…
Determining Your Target Customers
Creating a Winning Product Strategy
Deciding on a Minimum Viable Product
Designing your Product Prototype and Testing with Target Customers
Adapt to Achieve a Product-Market Fit
Whether you are an entrepreneur, product manager, designer, or in another related field, there are many lessons to be learned from The Lean Product Playbook.
18. Measure What Matters: How Google, Bono, and the Gates Foundation Rock the World with OKRs (by John Doerr)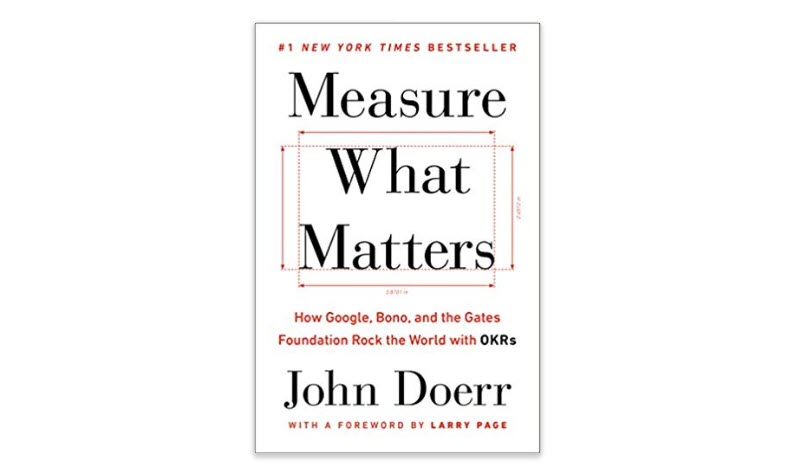 Measure What Matters by John Doerr is packed with first-hand accounts and behind the scene case studies, all based on the authors' experiences of working with large tech giants, from Intel to Google. John Doerr shares his experience of using the approach of Objective and Key Results (OKRs) to drive explosive growth, discusses the concepts involved, and shares results.
Topics covered include…
Setting Objective to Define Objectives
Measuring Key Results
Transparency Across a Company
Importantly, John Doerr shows that by using the OKRs method, the benefits are profound. Aside from profits and business growth, OKR also helps to enhance workplace satisfaction and improve retention.
19. Evergreen: Cultivate the Enduring Customer Loyalty that Keeps Your Business Thriving (by Noah Fleming)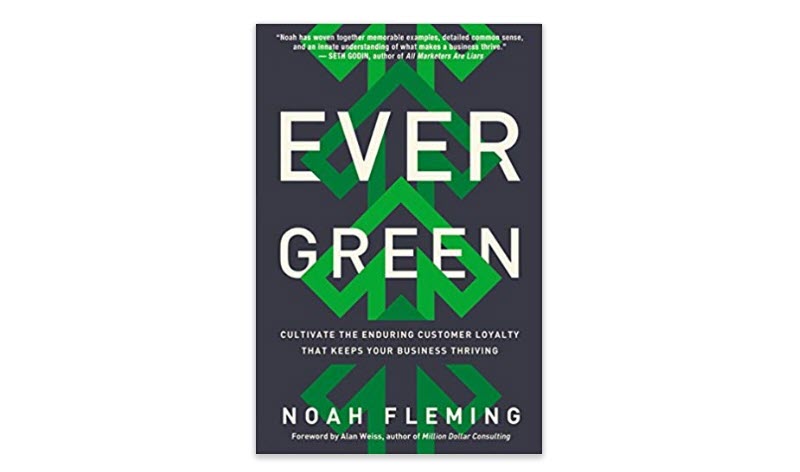 Evergreen highlights the importance of focusing on your current customers and increasing their loyalty and profitability. Noah Fleming argues that constantly chasing new customers is a revenue drain and that, in fact, the path to growth and success lies with engaging your existing customer base.
Read this book to learn how to…
Cultivate the 3Cs of Evergreen Companies (Character, Community, and Content).
Build Loyalty Programmes to Turn Customers into Advocates
Inject Authenticity into Social Media Interactions
Evergreen focuses on using high-tech tools, alongside a personal touch, to create lifelong customers and increase profits. Consequently, this makes Evergreen an extremely useful and interesting read for product managers.
20. Value Proposition Design: How to Create Products and Services Customers Want (by A. Osterwalder, Y. Pigneur, G. Bernarda, A. Smith, and T. Papadakos)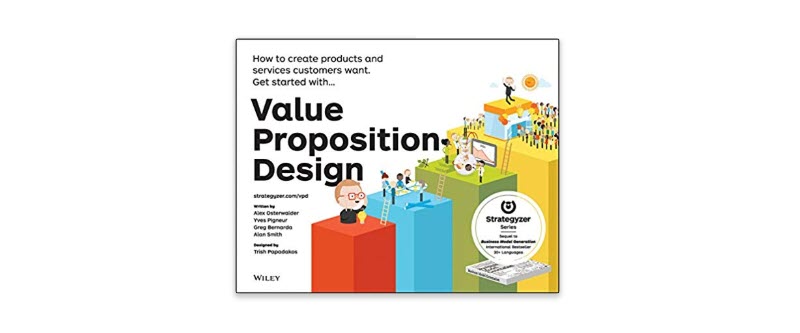 Value Proposition Design is a highly practical book, created to teach its readers the processes and tools that are needed to create products that sell. The authors discuss the concept of Value Proposition Canvas, which is based on the idea of designing and testing a product's value propositions, that in turn, match customer's needs and desires. This method can then be used to design, create, test, and manage products and services that customers actually want, helping to ensure success.
Value Proposition Design is also linked to the online resource Strategyzer.com. This platform enables you to access courses, workshops, and a whole community of like-minded people using the Business Model and Value Proposition Canvas.
Final Thoughts on the Top Product Management Books
Evidently, there are numerous product management books available to help you improve in every area and aspect of your role. Becoming a successful product manager isn't an easy feat. Therefore the more methodology, insight, and tools you have to hand the better. So, it's time to get reading.
Which one of these product management books has caught your attention? Please share your thoughts on this list in the comments below…